Explore what you can really do with your Discovery
We all know the Land Rover Discovery range are great vehicles no matter where you take them – off-road, inner city, muddy tracks or the footy field, but if you really want to take your 4x4 to the next level our 3" stainless off-road exhaust system for the Land Rover Discovery will provide the power gains, fuel economy and safer towing capabilities you're looking for.
One of the unrivaled benefits of purchasing through Legendex (other than knowing you're supporting a fully Australian owned and operated company) is that our aftermarket exhaust systems are super easy to install yourself.
If you've got questions about our Land Rover exhausts or need advice give us a call us on (07) 3203 2333 or contact us.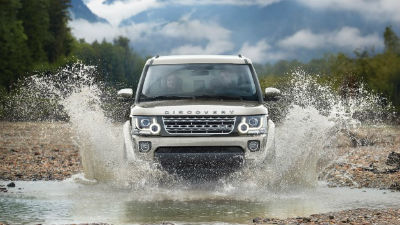 ---




Get some grunt and rumble in your Land Rover Discovery 4 3.0Ltr TTD SDV6 with our exhausts and Thrust Monkey (throttle controller) for the Land Rover Discovery 4.
If you're looking for 3 inch aftermarket exhausts that give your Discovery 4 more grunt and rumble, talk to us today. We offer the only Australian Land Rover exhaust systems with an off-road warranty.
Call us during business hours on (07) 3203 2333 and we can point you in the right direction.