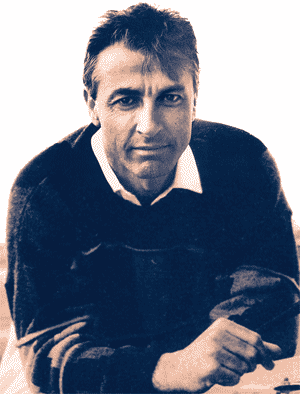 The Story of Legendex
When things were hairy
Way back, when Aussie men proudly wore stubbies (and often nothing else), being naturally hairy was sexy. With irrefutable male logic, it followed that our brave Aussie blokes wanted their cars to be even hairier, because their car was an extension of their – well, let's call it their identity. And so the performance exhaust industry was born. Genie, one of the 'founding fathers', grew rapidly in renown and granted the wishes of many power-hungry blokes.
Brock the legend
Peter Brock chose Genie for his high performance vehicles through much of his his unparalleled racing career. Peter was so impressed he became the marketing face of Genie and both are now part of Australian motoring legend.
Genie reinvents itself as Legendex
Times change, and Genie are again leading the field. But now the field is off-road 4WD instead of V8 saloons. So Genie has reinvented itself as Legendex ~ premium 4wd performance exhausts. Turbo diesel engines have come of age and performance exhausts and power modules are an affordable way to significantly improve engine power and engine life. There's no downside either. A Legendex upgrade will not void warranty and will not damage or reduce the engine life. In fact Legendex will improve engine life because the engine runs cooler and doesn't have to work as hard to produce the same power.
Doing it better ...
We saw that most performance industry players were scrapping over the cheap end of the market but no one was really providing a premium off-road product, with great service and guaranteed long life. We listened to 4wd owners - they make a big investment in their vehicle and they're not happy with cheap imported products, poorly fitting products and products which don't last - and worst of all, products that leave customers high and dry if there's a problem with no back-up service and very limited warranties.
New ideas that work ~ Old values that last
Call us old fashioned, but we value integrity above profit. That means honest claims, long-term product support and demanding high quality in our production. True value for our customers is the right balance of price and product quality. Paying a bit more now for a quality product which satisfies and outlasts a cheaper product is true value. We lead the market with product development and our range of stainless ultra heavy-duty 4wd exhausts is the largest in Australia. We are constantly developing new systems for vehicles and re-developing existing systems to improve fitment with other aftermarket accessories such as airbags and long-range fuel tanks.
The outback cowboy
Down-to-earth and practical, our outback customers are not so impressed with slick words and promises. They want a 4wd exhaust that can handle the constant punishment of corrugations and rugged terrain. Legendex is built ultra-heavy-duty. That means hangers and brackets, are the strongest, with a collar that entirely wraps the pipe so no weak weld points exist. They are also thicker and heavier but still utilize the original mounting points. Our flanges are the thickest in the market, plate steel not thin pressed steel, eliminating the need for 4-bolt connections and the reduced clearances that are problematic with 4-bolt flanges. They want to be confident that if something does break, it will be replaced no questions asked.
The grey nomad caravanner
Wisdom and experience guide our grey nomad customers. They are looking for the extra 10%+ towing power that Legendex delivers and the increased fuel economy. They demand the highest quality and the confidence of our 60 day no-questions-asked money-back guarantee and the Legendex 10 year warranty ~ Australia's longest warranty on exhausts and the only transferrable warranty. All of which helps your vehicle resale value.
The off-road adventurer
Our off-road customers are well educated in all things 4wd. They know that the ceramic coating on our turbo dump pipes reduce the external temperature by 120-200˙ Celsius meaning lower engine bay temps and a cooler running engine. The 10%+ power gains from the Legendex exhaust mean extended engine life and extra grunt when you need it. The clincher is the Legendex warranty – which is the only exhaust warranty that applies off-road. To our knowledge, all other brand warranties are restricted to on-road use only. Not even the vehicle manufacturers warranty their exhausts off-road.
50 Years of Genie Magic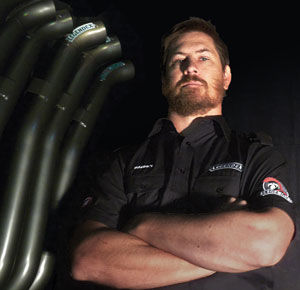 After 50 years, leading Australian performance manufacturer, Genie is doing exciting, new stuff. We talked with 'Barney' Lewis, hands-on director, of Genie Performance Exhausts - the creators of Legendex.
Firstly, Barney, what's magic about Genie? I mean how does a performance brand survive 50 years in a competitive market?
"Ha, ha. You could call it a magic formula. Having a better designed, better sounding, better quality product is essential – but there's a lot more to it. We listen.
OK, if you're listening, what are 4wders asking, what are their three wishes?
Number one .. performance. Proven power, extra torque where you need it, where the turbo is more responsive, so you can safely execute an overtaking maneuver, or tow the van or boat uphill without a struggle or overheating issues. Of course having the best sounding truck and saving fuel in the process helps too.
Number two … peace-of-mind. If performance is the sizzle, durability is the sausage. The real 4wders (I'm talking about our rural customers that do big mileage on unsealed roads, serious off-roaders and the grey nomads) want to know the power gains are not at the cost of reliability or their new car warranty, and that the product is built to endure the heavy-duty demands they put their truck through. And this is not just words and bold promises. The Genie warranty is 5 years – built tough for most 4wders. But now we've doubled that. With our new brand, Legendex, we offer an unrivalled 10 year warranty, Australia's only transferrable warranty and Australia's only off-road warranty on exhausts.
And number three … integrity. It sounds old fashioned, but people want great customer support – so being prepared to admit mistakes and fix any issues, going the extra mile with customers - standing behind our product and giving a 60-day money-back satisfaction guarantee – the only exhaust manufacturer to do so – is making a real point of difference.