Legendex Exhausts, Second to None!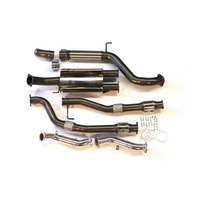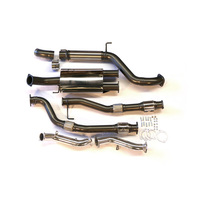 Barney Lewis - head of Genie Performance answers the tough questions about 4WD exhausts and how Legendex can deliver an unrivalled 10 year off-road warranty.
Legendary tough is proven fact. We compared the new Legendex exhaust system with the next best heavy duty systems on the market. The results are revealing – Legendex is tougher and has over 3 times the life expectancy and durability.
Check out all the unique features that make Legendex the toughest…
Ceramic coated dump pipes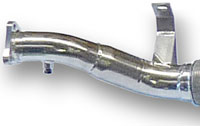 Rapidly transfers the high exhaust temperatures out of the engine bay for cooler engine operating temperatures, cooler air intake and greater power. The coating also greatly extends the durability and life of the dump pipe by reducing extreme heat cycling metal fatigue. The coating reduces the exterior temperature by 110-120c. Pyro (EGT) fittings in the dumps are standard.
PLUS Legendex dumps are manufactured 30% thicker than other dump pipes.
---
High-spec high-flow Cats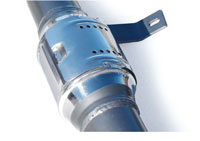 High flow diesel specific catalytic converters with 10yr warranty 200 cell stainless-core diesel catalytic converter built from stainless steel plus stainless heat-shield. The only cat in Australia that carries a 10 year warranty.
---
Ultra-strong flat-bar hangers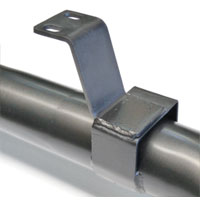 We developed an exclusive 270 degree gripper system to absorb vibrations and using 5mm flat-bar hangers to be ultra-strong.






---
Polished stainless long life mufflers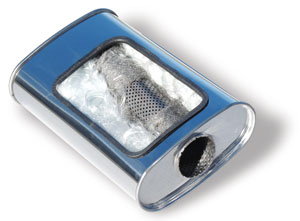 Heavy glass wool packing contained by stainless wool lagging inside the mufflers ensures they never need to be re-packed. In the cut-away photo above the stainless wool has been peeled back to show the stainless perforated tube beneath. Mufflers are straight through with all stainless internals prevents corrosion.
---
Ultra-strong rod hangers
We developed a collar system for hangers using 12mm rod and a collar that wraps the tube. This collar absorb vibrations and strengthens the tube.





---
Double-braid stainless flex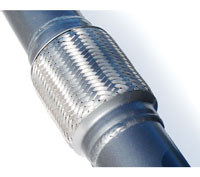 Many competitors only use flex bellows with a single-layer of braid. Our stainless bellows are sandwiched two-layers of stainless braid.





---
800 degrees thermal paint
The pipework and fittings have a thermal paint coating which is exhaust rated to 800 degrees celsius (1470 fahrenheit). This reduces heat transfer to the vehicle body and under-car equipment and adds another layer of corrosion resistance. Some brands use paint that is only rated to 600c degrees. Exhaust gasses typically peak greater than 650c.. The aluminised coating on some other brands also begin to break down in temps over 600c – the aluminium begins to melt. This is never an issue with stainless.
---
409 stainless steel tube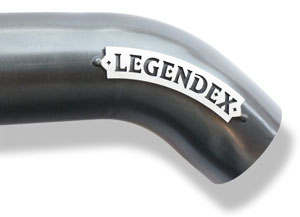 Mandrel bent 409 stainless tube is the superior choice for exhausts. This OEM grade stainless steel delivers the best corrosion resistance PLUS maximum heat cycling tolerance. Higher grades of stainless don't tolerate heat cycling – they get brittle and crack. Aluminised mild steel handles the heat-cycling but has inferior corrosion resistance as it melts and breaks down with high exhaust temperatures.
---
Better by design
Designed by Genie in Australia for the tough Aussie 4WD conditions, our systems tuck up high for maximum clearances for off-roading. We constantly revise our designs to fit new after-market accessories like airbags and long-range fuel tanks.
---
Heavy duty flanges
The 10mm thick flange system provides maximum strength and the low-profile 2-bolt system doesn't suffer from the clearance issues that 4-bolt flanges can have.
---
Gaskets & instructions
Reinforced gaskets with pressed fire rings, detailed instructions, nuts, bolts and pyro plug.




---
Double-walled heavy duty cartons

The strongest cartons and individually wrapped components means your Legendex will arrive undamaged.