7 Reasons to Choose Legendex


1. Legendex is the toughest exhaust out there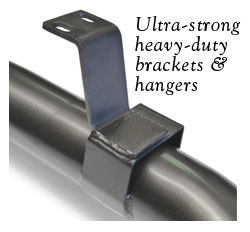 Breaking an exhaust miles from anywhere can be an unpleasant experience – choking fumes, excessive noise and often a big loss of power. Constant vibrations from unsealed corrugations or off-road driving can be deadly on exhausts – cracking or breaking if they're not built ultra-heavy-duty. Legendex is the toughest exhaust out there.
HERE'S WHY …
• 409 grade stainless mandrel-bent tube sourced from the same mill that supplies Toyota
• The strongest heavy-duty brackets & hangers built to cradle the pipe & to absorb vibration
• 12mm thick turbo flange, low profile 2-bolt connector flanges for maximum clearances
• 800 degree thermal coating on the tube
• Ceramic coated hand-crafted dump pipes
• 30% thicker dump pipes than other dumps
• Heavy-duty diesel cats with high-flow 200 cell stainless cores (not ceramic) & heat shield
• Heavy-duty stainless mufflers with stainless-wool wrapped internals never need re-packing
2. Greater power gains for improved towing & fuel economy
You are guaranteed to gain at least 10% power (not including DPF equipped vehicles) in the rev range where you need that extra torque – towing and climbing those big hills. Less turbo lag and more responsive power. When combined with the right tune, power gains are typically 20 to 35%. Most customers see fuel savings from 8-12%. A Legendex exhaust will not void your new vehicle warranty – so it is the logical choice for easy power gains.
3. Reduced engine temperatures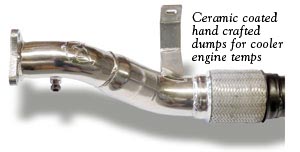 It's a common complaint – engines over-heating when you are touring – but it need not be so. The fact is stock exhausts restrict exhaust gas flow creating higher engine temps because the hot gas is not escaping as fast as it could. The engine works harder, is less efficient and that also drives up engine temps.
Legendex have ceramic coated dump pipes as standard. This coating insulates the engine bay from the exhaust heat by a reduction of 100-200 degrees C.
Plus, superior dump design and high-flow cats ensures the hot gasses are expelled more efficiently – the engine makes more power and operates cooler – great news especially if you're towing uphill!
4. Unrivalled 10 year warranty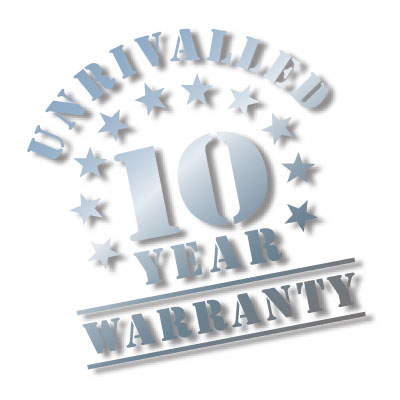 The terms of a warranty are a good indication of how long the manufacturer thinks their exhaust will last – and under what sort of treatment – sealed road or off-road where the real 4wders go. Because Legendex is built to outlast, we can confidently offer an unrivalled 10 Year Warranty.

5. Australia's only off-road warranty
Most stock exhausts are not covered by warranty when you're driving off-road. If you have an after-market exhaust you are not covered either … except if you have a Legendex. Only Legendex carries a warranty that covers you off-road.
6. Easy DIY bolt-on fit guaranteed
Legendex exhaust systems fit perfectly – just bolt-on to the factory mount points, guaranteed. Other 'heavy-duty' exhausts require new mounts to be welded to your chassis and pan – that can cost you around 8 extra hours of professional labour to fit. Legendex saves you big dollars in professional fitting time or, if you're doing it DIY, you'll avoid hours of extreme frustration.
7. 60-day satisfaction money-back guarantee
If you're not entirely satisfied with your Legendex exhaust simply return it to us within 60 days for a full purchase price and outbound shipping refund. No other exhaust manufacturer offers this satisfaction guarantee.